Name: Ben Egger
My Background and Education
I was raised in Waverly Nebraska, just northeast of Lincoln, with my parents and younger brother. My father served in the Korean War and then later worked at the Goodyear factory in Lincoln for over 30 years while my mother ran an in-home daycare until 1992 when they both retired. My father was inducted into the Lincoln High Athletics Hall of Fame in 2005, something he, and all of us are very proud of and where my family's love of sports started!
After graduating from Waverly High School in 1978, I attended Peru State College and graduated with a B.A. in Social Science Education with Emphasis for Grades 7-12 in. During my time at PSC, I was a football student-athlete and was later enshrined, along with my 1980 football teammates, in the Peru State Athletics Hall of Fame.
Later, I pursued my graduate degree and graduated from the University of Nebraska Kearney in 1995 with an M.A. in Curriculum and Instruction.
My Occupational Background
My first teaching job out of college was in Falls City, Nebraska where I taught middle school Social Studies along with coaching duties.
After that, I accepted a position here and I am in my 32nd year at Wood River Rural High School. I currently serve as the high school Social Studies teacher with teaching assignments for this school year in: World Geography, American History, and Political Science.
Along with my role as a teacher, I coach middle school girls and boys basketball and track & field, where I specialize as the pole vault coach. I have coached over 30 years with numerous state qualifiers in track along with coaching the Eagles to appearances in the boy state basketball tournament and state football playoffs.
I am also the letter club sponsor, where I help run our famous concession stand!
Sponsoring the Close-Up trip to Washington D.C. is another extra duty activity I am responsible for. This is one of my favorite extra duty activities, I always enjoy getting to share my love of traveling, history, and government with the students.
This year's upcoming trip marks my 16th trip to DC as the sponsor. In recent years, we have added an extra stop to the Close-Up trips by going to New York City. This year we are planning to take 28 students to DC and NYC.
My personal hobbies include studying historical topics, like the creation of the Constitution, the Civil War, and WWI. I also love to travel and help plan vacations for my family and friends. Being a former college football student-athlete, I also enjoy exercising and watching sports (especially seeing former student Scott Frost coach!). And my newest hobby is making sure I keep my lawn looking as good as a professional golf course!
My Family
I have been married for 35 years to wife, Leslie, and we have three sons Zach, Alex, and Ryley, all graduates of Wood River Rural High School. Our boys are finding out Mom and Dad are getting smarter each year they get older!
Zach graduated from Nebraska Wesleyan University and then received both his master's degree and a medical doctorate from Kansas City University of Medical and Biosciences. In June of 2015, he married his high school sweetheart, Katie Thelen. They both practice family medicine in Holdrege, Nebraska where they live with their one-year-old daughter Rosemary Clare, who is constantly on the move!
Alex is a graduate of the University of Nebraska Lincoln for his bachelor's degree and Doane College for his master's degree. He currently serves as a Social Studies teacher and coaches football and basketball at St. Paul High School in St. Paul, Nebraska. He is following in his dad's footsteps! Alex and his wife, Sarah, were married in 2014 and have an almost-three-year-old son Elliott, who is full of energy and entertainment...much like his parents!
Last is Ryley, Ryley is also a Nebraska Wesleyan University alum and received a master's degree from Missouri Western. He currently serves as an athletic administrator for the Mid-America Intercollegiate Athletics Association, an NCAA Division II conference office in Kansas City. Most weekends, he is on a campus to catch a game!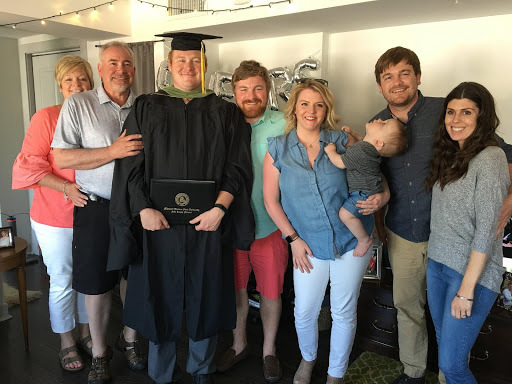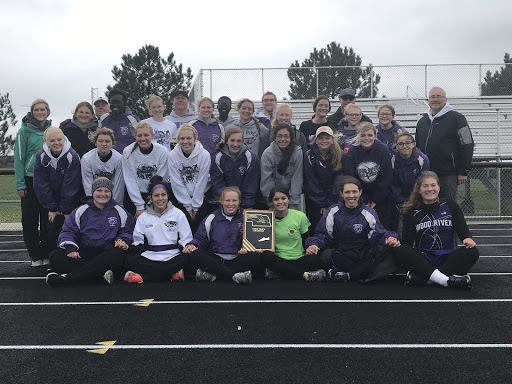 District track champions 2018.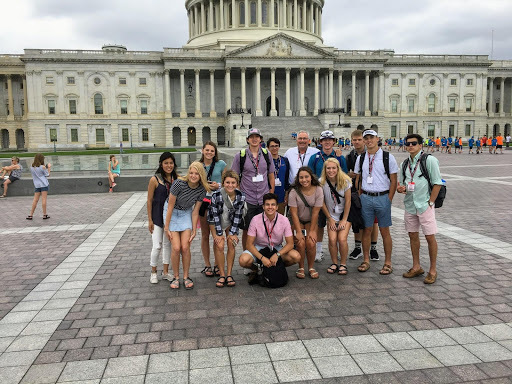 Close Up students Close Up students at US Capitol building 2018.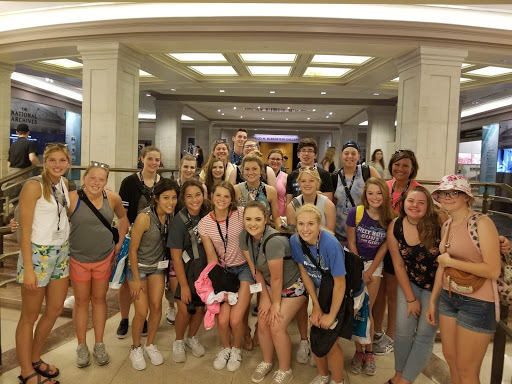 Close Up students the Metropolitan Art gallery in New York