On the first day back to school after the break, we celebrated our Excellent state rating at the high school and Great rating at the middle school. Only 12% of all schools in Nebraska are rated Excellent and there are well over a thousand schools in Nebraska. Schools are classified as: Excellent, Great, Good, or Needs Improvement. Classification is one way that Nebraska provides information about how each school and district is serving its students. Classification is not based solely on test scores. They are based on multiple measures of student success, including graduation rates, progress for English Learners, reduction in chronic absenteeism, and other measures of school quality and student success. Please click on these links to find out more about our ratings High School / Middle School. We celebrated the hard work our staff and students have done in the classroom. We had pancakes from the Pancake Man to start.
We then set WIGs (Wildly Important Goals) for the semester. Many students are aligning their goal with the school goal of 100% completed assignments. We are excited to see the progress we make working together this next semester.
After setting WIGS we picked our One Word for the semester/year. Gideon Luehr helped lead the whole school introducing the One Word concept. We used a video from Jon Gordon, author and speaker. to come up with the One Word that can change your life. Watch his video here.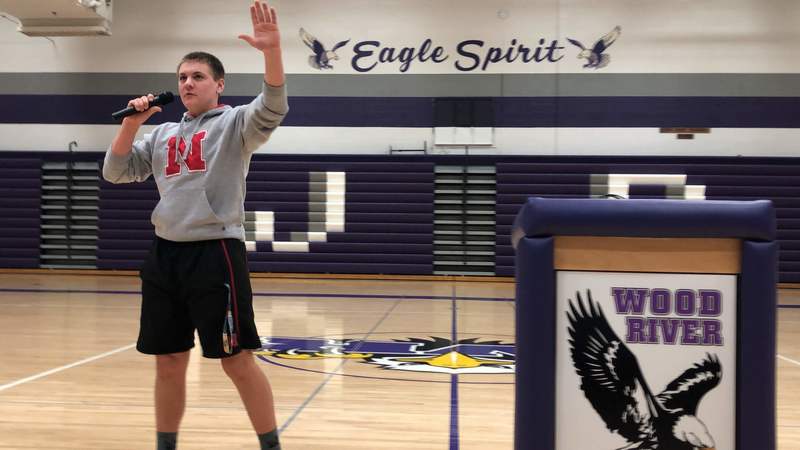 Mrs. Wiseman gave us a great short lesson on how to paint our One Word on a canvas. Teachers gave a lesson on how to pick their word. Students and staff both went to work on their One Word paintings, creating some amazing artwork.