Hi! My name is Trena Boshart. I grew up on a farm west of Wood River, the eldest of three children. All of my family lives near Wood River and I'm proud to call it my hometown. After I graduated from high school in 1978, I went to the University of Nebraska in Lincoln. My first teaching job was at a rural school north of Wood River where I taught for two years. I started teaching at Wood River Elementary School in 1986. During my time here, I've taught 4th grade, Kindergarten, 5th grade, and 1st Grade. I went on to get my Masters Degree from Wayne State College in 2009. I am currently the Elementary Librarian and teach reading.
My husband, Terry, and I have been married for 36 years. Terry farmed on his own for many years and then served as a pastor. He currently works for a farming operation and planter building business.. We are the parents of two grown sons. Sam and his wife, Caci, live in Severance, CO. He is a PE teacher and football coach and Caci is a pharmacist. Lucas, lives in Montana with his wife, Haley, and works for Burlington Northern Railroad. Haley is a physical therapist. Our sons may not live very close, but they chose beautiful places for us to go visit!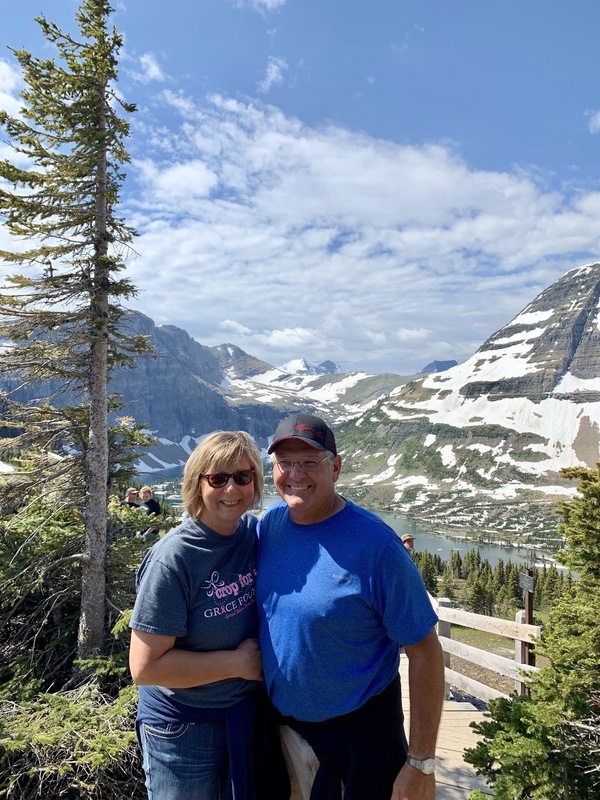 Together, Terry and I love to serve the Lord, travel, and watch movies! I enjoy walking, scrapbooking, and reading. I've always enjoyed working with children and I love children's books. Now I have a job that puts those two things together. One of my passions is to help children learn to read and to put a good book in their hands! I'm thankful to be able to do that every day at my job!