I am Christy (Codner) Burnett. I was born and raised here in Wood River. My family has lived in this area for at least four generations. While attending Wood River Rural Schools, my friends would tease me that I was related to half the county and knew the other half. Well, our demographics have changed and that is no longer true.
I graduated from Wood River Rural High School and attended the University of Nebraska- Kearney where I received a Bachelor of Science Degree with a major in Business and a minor in Psychology. My path has taken lots of twists and turns. I have worked in two different hospitals, for the Post Office, and as the Hall County 4-H Program Coordinator. I also completed college courses in order to receive my Local Substitute Teaching Certificate. I always said, I didn't know what I wanted to be when I grow up. There are too many careers to choose from. It has been quite a journey.
This will be my 7th year working at the school. I am a bus driver and para-educator. During that time, I have learned to read and "type" Braille. I never would have imagined that I would learn that skill. This year, I spend most of my time with the 3rd grade class. While sitting in class, I realized that I was sitting in the first classroom where I attended class in the new elementary school, nearly 40 years ago. So, I do remember the old three story schoolhouse.
My husband, Greg, is a technician at GreenLine Equipment in Grand Island. I met Greg while I was in college. We lived in Holdrege for 2 years before moving back to the Wood River area. Our daughter, Kortni, will graduate from college in December. She is currently student teaching in Gothenburg. She plans to either teach ag classes or work for the Natural Resource Conservation Service. Our son, Nathan, is currently attending college at the Nebraska College of Technical Agriculture in Curtis. He is also a member of the Aggie Rodeo Team. His plans are yet to be determined but I imagine it will involve cattle. With Nathan heading off to college, Greg and I are empty nesters after 22 years of raising kids. Life is different!
As a family, we run a small herd of cattle and spend our "free" time cutting feed and fixing fence. We like to go camping when the cattle allow us. Photography has been a favorite hobby since I got my first 110 camera by selling cards and wrapping paper when I was 11 years old. Since then I have owned a number of different cameras. Going from film to digital was a huge change but a good one. I enjoy photographing nature the most.
I enjoy being with the kids at school. Watching them grow and change is one of the most rewarding jobs I have held. I look forward to many more years at the school.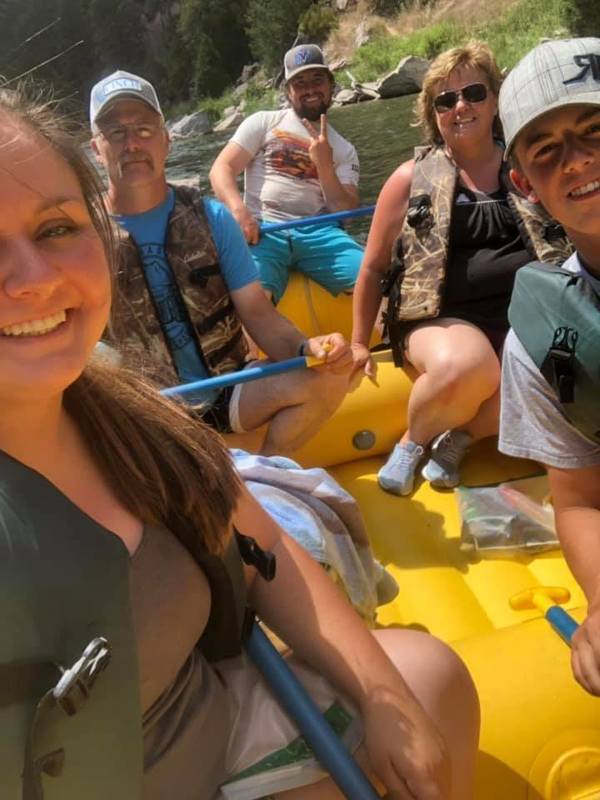 *Kortni's boyfriend, Brian Schaub, joined us for a rafting trip in Utah this summer.